YUSTAGA NATIVE AMERICAN WEEKEND (YNAW)
6th Annual YUSTAGA NATIVE AMERICAN WEEKEND Spanish Trail Scout Reservation - February 5-7, 2016
Mark you calendars NOW for one of the BEST Weekends you'll have ALL year !
Scout Activities Dance and Drum - Beadwork - Native Basket Weaving - Leather Branding - Hide Tanning Regalia Construction - Native American Games Native American Foods - Hands on Cooking Tomahawk Throwing - Blow Guns - Atlatl's Primitive Fire Making - Flint Knapping
Cub Activities Chokers -Feathers - Leather Branding -Dance and Drum - Grass Mat Weaving -Dream Catchers Native American Games -Tomahawk Throwing Marshmallow Gun Shooting - Pea Shooter AND MUCH, MUCH MORE!
YNAW is open to all Scouts, Scouters, and Scout families (including Venture Scouts). $15 for Boy Scout and Venturing campers (No food included). $10 for Cub Scouts and Day Visitors. Fee Includes Patch, Make-and-Take Classes, and all Activities. Registration deadline is January 15, 2016
Registration Link
http://www.gulfcoastcouncil.org/event/1854067

2016 Spring Ordeal
March 11-13 at STSR
Come out and help with service projects, good food, fellowship, and welcome our new brothers
If you have been ordeal member for more than 10 months, you can complete your brotherhood conversion
register here http://www.gulfcoastcouncil.org/event/1855675
(If you are an ordeal candidate, DO NOT register here. Please use the forms given to you at your call-out)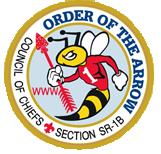 2016 SR-1B
Section Conclave
April 8-10
Camp Binachi near Merdian, MS
A great weekend of training, games, and fun with our brothers from Alabama and Mississippi
to register
www.gulfcoastcouncil.org/event/1855662
SPRING FELLOWSHIP
April 29-May at STSR
Come out for a weekend of fun, games, and fellowship
to register http://www.gulfcoastcouncil.org/event/1855737
Pay your 2016 dues Here:
http://www.yustaga385.com/event/2016-dues/1765123
2016 Chapter Rotation List
DUTY Ordeal Fellowship Pow Wow
Kitchen Woapalanne Oschambos Appalachee
Dining Hall Choctaw Woapalanne Oschambos
Colors, Grace, Religious Services Appalachee Choctaw Woapalanne
NOTE: With Oschambos added back to the Chapter Rotation List, each Chapter will have a complete year off for a particular Duty. Duties rotate from Left to Right and top to bottonm yearly.