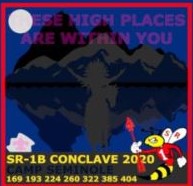 2020 Section Conclave
NEW DATE- September 5-7
Come and enjoy of fellowship, games, training, and fun with the other lodges of SR-1B at Camp Seminole near Starkville, MS
Register at?http://www.yustaga385.com/event/conclave-2020/2647285
Deadline to register is July 1
2020 Spring Fellowship
TENTATIVE DATES JULY 11-12
Night Moves Theme
A weekend of fellowship, games, patch trading, good food, and fun at STSR
Spring Fellowship will not start until Noon on Saturday and go late into the night. We will be done Sunday morning
http://www.yustaga385.com/event/2020-spring-fellowship-tentative/2615263
OA CAMP WORKDAY AND MAKE-UP ORDEAL
JUNE 19-20
Come out to camp to help get it ready for summer camp and welcome our new members.
There is no fee to attend, but please register so we can prepare for meals
Ordeal will start Friday night June 19 and the workday will start at 8:00am Saturday June 20
register at?http://www.yustaga385.com/event/2020-oa-workday/2615287?
In effort to ensure we have a successful Yustaga Lodge Ordeal and workday, we will observe the following points and procedures:
1.All persons will be required to turn in Pre-event Screening Form at check-in Pre-Event Medical Screening for Indivduals
2.If you are being dropped off, all persons not staying at camp need to stay in their vehicles during drop off and pick-up
3.Medical and temperature check will be taken at registration and again at breakfast on Saturday
4.Mask or face coverings and work gloves are required for appropriate times. Please ensure you bring them.
5.Dining hall workers will wear gloves and masks
6.We will serve boxed meals instead of using the serving line
7.Proper social distancing will be enforced including social times, ceremonies, projects, and meals
8.You can only share a tent with other person in your immediate family
9.Everybody will need to leave at the conclusion of the event on Saturday evening
MOMENTUM
Momentum is replacing NOAC 2020, which was cancelled for this summer
Momentum will now be held at the Summit in West Virginia August 3-8.
Momentum will have the great trainings that NOAC always have, and you get to enjoy the activities at the Summit
We will leave the morning of August 2 and return the night of August 9
The cost of the trip will be $800, that includes
Momentum Registration Fees
All meals on the trip
Transportation
Lodging on the trip
Whitewater rafting on the Ochee River
$100 deposit due now, remaining balance due by July 15th
For more information about Momentum, go to https://oa-bsa.org/momentum
If you are moving to the Gulf Coast Council, and were a member of the OA in another lodge, you are more than welcome to join the Yustaga Lodge.